View this in your browser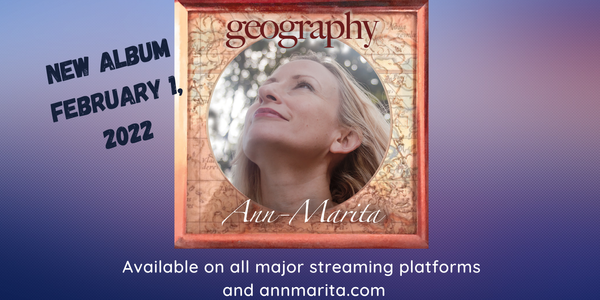 Hello, friends around the world!
3 years ago, I started making this album. Never would I have thought it would take this long to complete, but needless to say, some unforeseen events hit the world in the meantime. Halfway through the process, I had to put the production on hold, take a breath, and return to complete it as soon as it became possible. Now it's finally done.
Featuring 10 songs, including 6 previously unreleased tracks, the "Geography" album will be released on all major digital platforms on February 1, 2022. If you're a Spotify user, you can pre-save it directly to your account by clicking here!
Stay tuned in the coming weeks for direct links to the album on various other sites, including Bandcamp—if you prefer to download tracks as opposed to streaming.
And yes, physical CDs are currently in production, and will be available in the near future.
I produced this album myself, and I'm the sole songwriter. Every single vocal and backing vocal on it is me. I had expert help from some amazing musicians and engineers I'm very fortunate to know and call my friends, and I had wonderful support from many of you reading this right now, so thank you from the bottom of my heart.
So please pre-save, or stay tuned for updates on where and how you can listen to "Geography".
Thank you,
Peace and joy,
Ann-Marita.